Telemedicine License & Licensure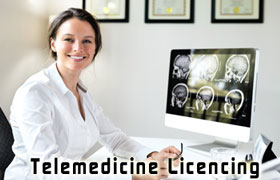 Professional licensure for telemedicine providers are some of the biggest hurdles for health care providers adopting telemedicine. The Providers often encounter daunting requirements for insurance claims and practice standards that prevent them from taking full advantage of telemedicine. The Telemedicine Directory guide to telemedicine licensure provides easy, indexed access to organizations and information that empowers your ability to obtain licensure.
We have found 15 items matching your search.