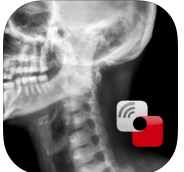 The Mobile MIM software program is used for the viewing, registration, fusion, and/or display for diagnosis of medical images from the following modalities: SPECT, PET, CT, MRI, X-ray and Ultrasound.
Mobile MIM can be used to review images, contours, DVH, and isodose curves from radiation treatment plans. Mobile MIM can be used to approve these plans.
Mobile MIM provides wireless and portable access to medical images. This device is not intended to replace full workstations and should be used only when there is no access to a workstation.
This device is not to be used for mammography.
Features:
– Powerful/intuitive interface
– Real-time multi-modality fusion and blending
– 3D depth-shaded MIP movie
– Window/level adjustments with CT presets
– Measurement, annotation, PET SUV tools
– Secure, encrypted data transfer to device
– Optimized for both the iPad and iPhone